Teachers Lisa, Jieshan and Nuria
Week Nov 22-26 Learning Resource
Message from your teachers!
Welcome to this week's Learning Resource! We hope you are doing well and staying dry! It's officially the rainy season, so keep your raincoats handy! We also hope you will be enjoying the upcoming break this week. We want to acknowledge the Indigenous peoples across the world, and recognize that we live on their land. What we know as the Puget Sound is home to many different tribes of First Nations, including the Coast Salish, Quinault and Duwamish peoples. There are 29 recognized tribes in this area! So many cultures and traditions to learn about! I'll provide some links below where you can learn more about our First Peoples.
https://native-land.ca/ lets you type in your city and it shows you which tribes live there
https://www.ala.org/aboutala/indigenous-tribes-seattle-and-washington has a list of resources you can look at to learn about the different tribes here in Washington
Useful Links & Resources:
https://kingcounty.gov/depts/health/covid-19/vaccine/youth.aspx here's some info from King County Public Health about COVID-19 vaccines for children ages 5-11.
https://childmind.org/article/be-kind-to-yourself/?utm_medium=email&utm_source=newsletter&utm_campaign=publ_ed_nl_2021-11-16&utm_content=cta1 here's an article about being kind to yourself, especially when feeling anxiety.
Our four progam-wide expectations are Be Compassionate, Be Curious, Be A Community and Be Courageous. This week we will focus on how children can Be A Community.
We are A Community when we:
Are kind to one another
Take care of one another
Embrace our differences and cultures
Share what we know and care about
Solve problems together
In this week's learning resource, you'll find an activity related to this week's expectation. Let us know how it went!
Movement / Play
Indoor Obstacle Course
It is important for kids to stay active. Although, with the rainy weather, try doing an indoor obstacle course!
Push aside some furniture, and practice gross motor skills without breaking any priceless antiques! Set out a laundry basket and use balled up socks to practice throwing and accuracy. Tape down some yarn or string for a makeshift balance beam or even crawl under or over a row of chairs. Do moves in place, like running, jumping and hopping. Add yoga moves, use a timer and cheer them on. Don't forget to be safe while doing this activity!
Math / Science
Sort and Match clothes
Your child will learn a lot of self-help skills if you have them help do laundry! They will be very proud of their new abilities.
Ask your child to sort and stack their laundry by putting all like things together such as underwear in one pile, socks in another.
Let them sort clothes by "owner" (my shirts, Dad's shirts).
Ask your children to match a shoe with a shoe, a sock with a sock.
Give your child a limited choice of what to wear. Ask them why they chose the clothes they did.
Language / Literacy
Read-Along: Bubble Bear
Click the link here and read along with Teacher Lisa! What sound do you hear from the letter B? https://vimeo.com/442431240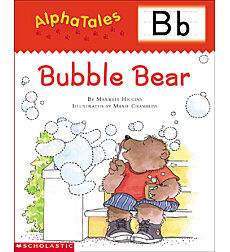 Art / Writing
Paper Bag Town Maps
Undo the seams on a paper grocery bag, turn it over (non-print side), and have children draw roads. Use this map to drive little cars. You can add to this map, by encouraging children to draw in buildings and parks. You can add to this map by encouraging children to draw in schools, houses, stores, trees, and parks.