Teacher Juliet & Teacher Genet 126 AM Classroom
October 18 – 22, 2021 SY 2021-2022 Fall Volume 7
_____________________________________________________
FIRE SAFETY AT HOME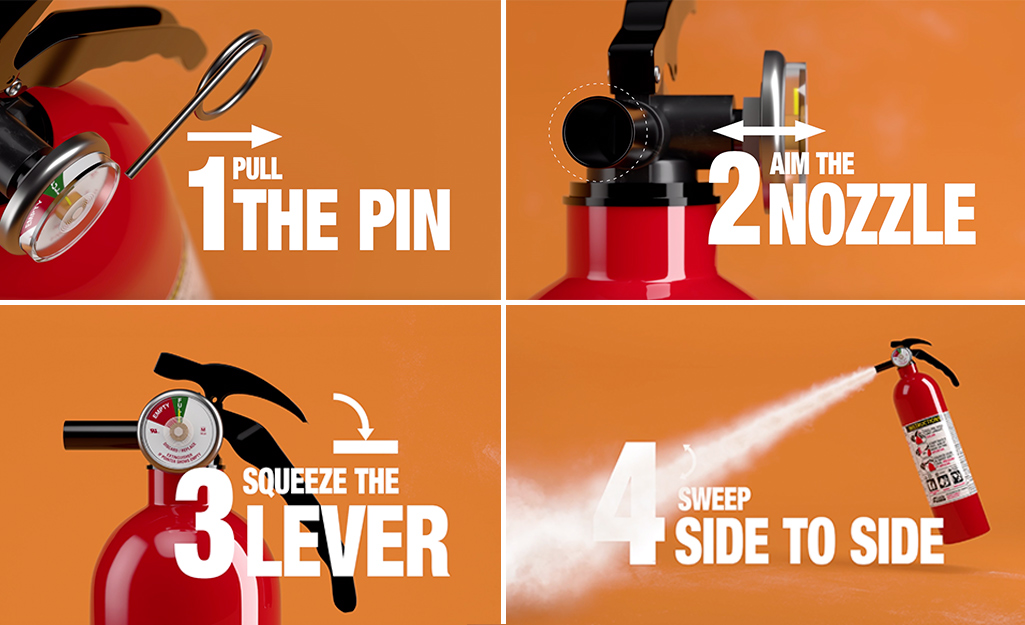 During the winter months, most fires begin in the home and can take as little as two minutes to become life threatening. Cooking and heating are the most common causes for house fire injuries and death. Everyone should have a plan and be prepared.
Using a Fire Extinguisher
House and workplace fires can be alarming, but by knowing how to respond with an extinguisher, you can prevent a fire from causing major damage. Here are some tips:
Know your extinguisher types. Extinguishers are label with letters designating their use. Check an extinguisher before using it to ensure it is compatible with the fire and will not exacerbate the situation.
A-B-C: For use on ordinary combustibles like paper or clothing, flammable liquids like gasoline, and electrical wiring (most common)
D: For use on combustible metals such as aluminum.
K: For use on cooking oils and fats.
Maintain your extinguisher. Make sure it is easily accessible. Inspect it monthly for obvious physical damage or corrosion. Lift or weigh it to make sure it is full.
Remember the acronym P.A.S.S. to operate effectively. PULL out the safety pin. AIM the nozzle at the base of the fire. SQUEEZE the lever, slowly and evenly. SWIPE the extinguisher from one side of the fire to the other.
Language / Literacy
60 minutes
Monday Activities

BOOK NOOK!
Apples and Pumpkin
Author: Anne Rockwell
Illustrated by: Lizzy Rockwell
---
A Pumpkin Grows
Pumpkin Letter Match
Objective: Letter review
Materials: paper, orange crayon, marker
Draw a big pumpkin and write upper case letters.
Ask your child to color orange the pumpkin.
Draw a pumpkin seed and write a lowercase letter on each seed.
Ask your child to match the lower case latters from the seed to the uppercase letter on the pumpkin.
Math / Science
Tuesday Activities
Pre Writing Practice:
Trace the line pattern in the paper and ask your child to trace it using crayons or colored pencil.
Arts and Crafts
Materials:
Paper, marker, crayons
* Save your drawing for our Show and Tell Activity on Wednesday.
After Pre writing practice:
Direct your child to draw a pumpkin and create a face and color.
Create a Happy, sad, excited, and more faces pumpkin.
Wednesday Activities
MATH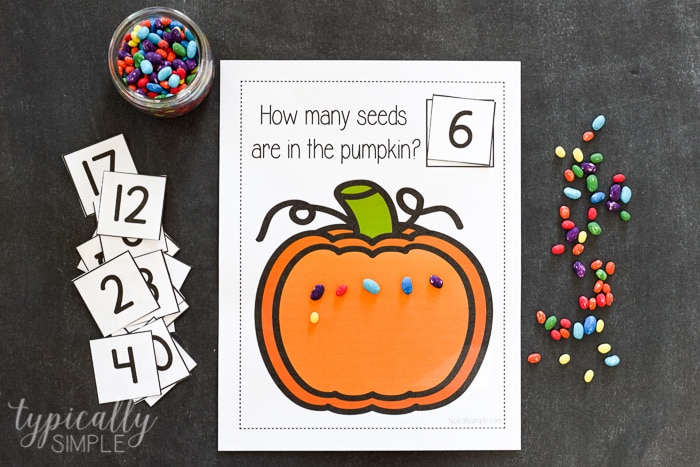 Counting Pumpkin Seeds
Objectives: number identification and quantifying
Materials:   paper, marker, scissor, crayon, small pebbles or any seeds, number toy
Procedure:
Use your Pumpkin Art and Craft drawing or draw a new pumpkin on the paper.
Cut small square paper and write numerals 1-10 or use number toy.
Play how many seeds are in the pumpkin or vice versa by putting the number and ask your child to quantify using seeds or small pebbles.
SCIENCE:
Pumpkin Science Experiment
Materials: Skittles candy, plate, warm water
Add orange skittles around the edge of the white plate. The plate we used was a plastic one.
When you got to the top of the plate, add the green skittles to make a pumpkin stem.
Warmed up some water and pour warm water into the center of the plate, then wait until color flow towards the middle.
Watch the magic happens as the orange color flow towards the middle.
Enjoy!
Problem Solving
60 minutes
HOW MANY DROPS TO FILL THE DOTS?
Materials: dropper, paper, pencil, water, food color, zip-lock bags or cling wrap
Draw some different sized circles randomly around a piece of paper and laminated the paper.  If you do not have a laminator, you can use a sheet protector, a zip-loc bag, or even tape wax paper over your paper.
Next, prepared a few cups of colored water with water and food coloring.
Start counting how many drops of water to take to fill the dots. Since they were all different sizes, it was fun to compare them.
Movement / Play
THE FOOT BOOK
By: Dr. Seuss
This story convey the concept of opposite through the different kind of feet.
GROSS MOTOR SKILLS AND THE DEVELOPMENT OF PLAY
By: Your Therapy Source
Materials: Paper, marker, and glue
Watch the story "The Foot Book" by Dr, Seuss.
Trace your kid right and left foot as many as you could and cut.
Use the cut paper feet to create a pattern for gross motor activity.
Jumping Footprint