Teachers: Martha Dominguez & Mamata Das
Head Start Full Day | Fall 2021-2022
Home Learning Volume 5| Week of 10.04-08.2021
HEALTH FAIR @ HIGH POINT | FERIA DE LA SALUD
October 13, from 9:00 am to 2:00 pm.
Nurse RIKKI PECK
Hearing and Vision Screenings for NEWLY enrolled children, and those who may need them.
Best Sensory Toys to Reduce Stress for Kids
https://www.parentmap.com/article/best-sensory-toys-help-reduce-your-kids-stress-and-anxiety
Family Fun Ideas for Seattle, the Eastside and the South Sound https://www.parentmap.com/article/the-weekender
Language / Literacy
TUESAY
Alphabet Book
https://www.getepic.com/app/read/5604
We are learning letter B this week!  If your child recognizes the letter B or more letters, try out some letter sounds, and these arts and crafts samples.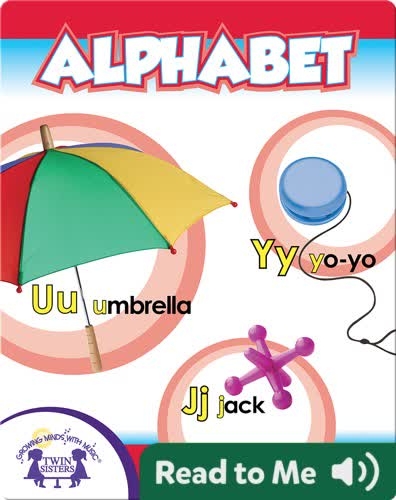 ¡Estamos aprendiendo la letra B esta semana!
Si su hijo reconoce la letra B o mas letras, practique algunos sonidos de letras y estas obras de arte y manualidades.
Singalong with this Letter Sounds Picture Book https://www.getepic.com/app/search
Math / Science
My Autumn Book
Parents, after watching the video take a walk outside with your child, (if weather permits) and look around at the trees. Collect some leaves, and explore them.
What texture do they have, what shapes do you see? Are the leaves pointy, oval, or curvy? Make your own Autumn book, and make pictures of everything you may remember from your walk.
          Padres, después de ver el video, salgan a caminar con su hijo (si el clima lo permite) y miren los árboles a su alrededor.
Recoge las hojas y explóralas. ¿Qué textura tienen y qué formas ves? ¿Son puntiagudos, ovalados o con curvas? Haga su propio libro de otoño y haga dibujos de todo lo que pueda recordar de su caminata.
Below are images of the trees mentioned in the story!
        Dogwood                                     Oak                                      Ash
           Maple                                         Aspen
---
Song: Why Do Leaves Change Color? https://video.link/w/8mQBc
By: Super Simple Songs
Song: Brown Squirrel, Brown Squirrel
Brown squirrel, Brown squirrel
Swoosh your bushy tail (hold elbow in your other hand and move your arm back and forth)
Brown squirrel, brown squirrel
Swoosh your busy tail
Put a nut between your toes
Wrinkle up your little nose Brown squirrel,
Brown squirrel Swoosh your bushy tail.
Graphics Practice
Parents, here's the second exercise for your children to practice writing. Remember to read the short story first. Then, play the music and your child start practicing.
Padres, aquí está el segundo ejercicio para que sus hijos practiquen la escritura. Recuerde leer primero la historia corta. Luego, ponga la música y su hijo comenzará a practicar.
Pebbles or Footprints |  Piedritas o Huellas.
Private Speech: "Around, close" with each circle. | "Alrededor, cierra"
Sticks Floating on the Water |  Palos flotando en el agua
Private Speech: "Across" with each stroke.  "Cruzar" con cada trazo
These are other ideas you can to with pebbles and sticks!
Aqui mas ideas que pueden hacer con piedritas y palos!
LIBRO: LO QUE VEMOS EN EL OTONO https://www.getepic.com/app/read/73030
Problem Solving
60 minutes
FRIDAY
Educational Video:
The Five Senses
After watching the video about how our five senses work, play with child, a guessing game. Have child close his/her eyes, give him/her something to touch, taste, hear, smell, and after child guesses have him/her see what it object was.
Después de ver el video sobre cómo funcionan nuestros cinco sentidos, juegue con el niño, un juego de adivinanzas. Haga que el niño cierre los ojos, dele algo para tocar, saborear, oír, oler y, después de que el niño adivine, pídale que vea de qué se trataba.
Lastly, have your child draw his/her face and label the body parts with each of the senses. TASTE, TOUCH, HEARING, SMELL and SIGHT
Por último, haga que su hijo dibuje su cara y etiquete las partes del cuerpo con cada uno de los sentidos. ¡GUSTO, ¡TACTO, OIDO, OLFATO y VISTA!
"Five Senses Song"
by Cocomelon
Movement / Play
60 minutes
FINE MOTOR SKILLS | Actividades para el Desarrollo Motor Fino
Song: Scissors Snip with Dr. Jean and Kalina
Video: Fine Motor Skills Activities
Video: Scissors Cutting Skills | Fun Cutting Activities
Ball Maze Game Collect your toilet paper rolls and create a ball maze game.