August23-27, 2021 TEACHERS REBECCA AND NADIFA
UPDATES:
We are working on creating class lists and teacher training while also making plans for safety for teachers, students and families. We will keep you posted on updates to our return to school timeline during our weekly home visits.
THANK YOU for replying with your home learning hours during Home Visits and email/text check-ins! Your learning with kids makes a difference and our funders want to know how many home learning hours you do to get your children kindergarten ready and ready to learn with us in person. Thanks for all the home learning you are creating and teaching!
Newsletter set to 7.5 hours of reading, writing, art and thinking games, and 40 min of walks/indoor/outdoor movement a day.
Language / Literacy
BOOK NOOK: Try your best to read with your children 20 minutes every day! Studies show that this is one of the most important ways to help your child with their education. 
Knuffle Bunny: https://video.link/w/9PV5c
The tooth book by Dr. Seuss: https://video.link/w/9TTsb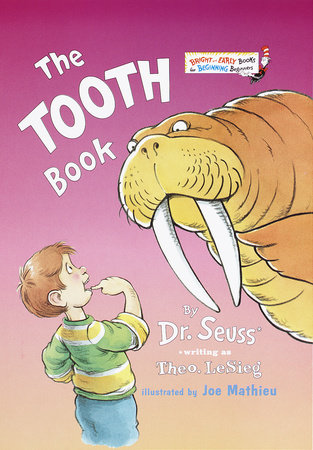 In the foggy foggy forest book: https://video.link/w/dPV5c
Concepts: vocabulary! Story comprehension and sequencing. The foggy forest book teaches prediction.
Art / Writing
WRITING PRACTICE:
In class: we are making long snakes to create letters out of Play-Doh. Feeling the letters helps children make them more easily with writing tools.  At home: Color a rainbow picture then set it under a glass or clear plastic dish, then you can write the letters in baking soda or salt or some other kind of sand like material.
J Skills: expressing their ideas in pictures and beginning letters
---
SINGING:
3-D shape song by Jack Hartman: get your kids up and making shapes with their whole arm movement as he does in the song 🙂
Sing and move with your children:
 Do this song with your children two times so they can practice and play some other moving songs like free dance during your session
Take a walk! Sing while you walk And talk about the weather. Do you see clouds? Suggested walk time: three times a week for 20 minutes at a time= 1 hour
Concepts: large body movements for physical skill and exercise, vocabulary, musical comprehension.
LANGUAGE SKILLS: Vocabulary/conversation practice/letter writing practice and recognition
---
ART:
I saw this online and it made me think about how we are practicing weather charts and drawing with your kids making half circle umbrellas and people figures and using rainbow lines can be a fun conversation activity for the whole family.
Just draw- don't expect perfection: Don't worry if the rainbow lines go everywhere. Don't worry if your child can't draw a very accurate figure. Just drawing and talking together will help your child practice these concepts so much!
Concepts: vocabulary, social emotional trial and error practice, making beginning shapes/practice using fine motor finger skills for drawing.
Suggested time: 3×20 minutes equals one hour
Math / Science
MATH:
Divide two pieces of paper into sections: in the first one have your child help you draw the food from the hungry caterpillar: one apple, two pears, three plums, four strawberries, five oranges.
Can your child help you draw all the foods that the caterpillar eats on the very last day?  Draw dots under each fruit to help them practice counting things "symbolically". You can write the numbers     too!
SKILLS: drawing correct number of objects for a number, practicing 1-1 correspondence (touching/drawing an object while counting), optional writing numbers next to the objects
---
SCIENCE:
Take a look at one of the trees outside your house or at the park: do you see any seeds or sticks or branches on the ground you can pick up and take home to look at more?
How do they feel? Are they bumpy, soft, smooth, slippery? (This is great practice at learning scientific observation/vocabulary/becoming a global citizen.) 
In the option B classes we will be talking about the things we see on our walks. What can you find from the tree near your house?
SKILLS: observing and predicting, vocabulary, exercise and FUN!
Problem Solving
Thinking –
Any old box or bag can be a place where you will put one of these items: something soft, something that is round/hard, or something that has lines or dots that are small or pokey.  
Put your child's hand in the box and gently hold the lid so they can't see what's inside. 
Can they guess? Ask them to tell you what they think is inside!
SKILLS: vocabulary, explaining difference/science and math
Movement / Play
MOVING AND PRETEND GAMES:
How many different things can you see on a tree? I invited some of you to play nature bingo earlier on your walks. Can you find a tree that has:
Smooth bark? OR Bumpy bark?
Needles? OR Smooth leaves?
No leaves?
Brown leaves? OR Green leaves?
Can you find a tree that has a hole or animals might live?
---
We love dancing to Baby Shark and The Goldfish Song:
When we see these beautiful pictures and dance around with the people and the animals on screen it's almost like we're on a field trip to the aquarium!
Baby shark https://video.link/w/6tr8b
The goldfish/let's go swimming/Laurie Berkner https://video.link/w/JHAGb
---
Want to go on a virtual field trip to the aquarium?  Grab a backpack and a notebook and march along between the exhibits: this is a safe link with no commercials: https://video.link/w/FHV5c
Can you draw the animals you see?
Can you move like them?
SKILLS: vocabulary, conversation skills on walks, movement that helps mind and body stay strong.