Movement / Play
Dance & Sing to "If You're Happy and You Know it"
Dance and sing along to "If you're happy and you know it" after reading If You're a Monster and You Know It. Both the song and the book are very similar so let's wiggle our bodies to the song that we know and have fun! Search for "If You're Happy and You Know It" and encourage your child to sing along.
Math / Science
Shape Sorting
Use some painter's tape and make different shapes on the floor (e.g. square, triangle, circle, and rectangle). Then go around the house and try to find those shapes to put in the middle of the shapes on the floor. If your child is learning shapes, encourage them to say the shapes as they sort them. If your child already knows shape names, talk to them about why something is a shape.
*You can also draw the larger shapes on paper if you do not have tape.
Math / Science
Nature Sounds Scavenger Hunt:
Spend time outside listening for these sounds together!
Art / Writing
Paper Crown
Make a paper crown as a fun way to practice fine motor skills like drawing and cutting. When you are done, you can play pretend and imagine you are royalty!
What you will need:
Paper, tape, scissors, coloring supplies
First, make a paper band to go around your head. Then, cut triangles to tape to the top of the paper band. Then decorate the crown by coloring it or taping shapes to it.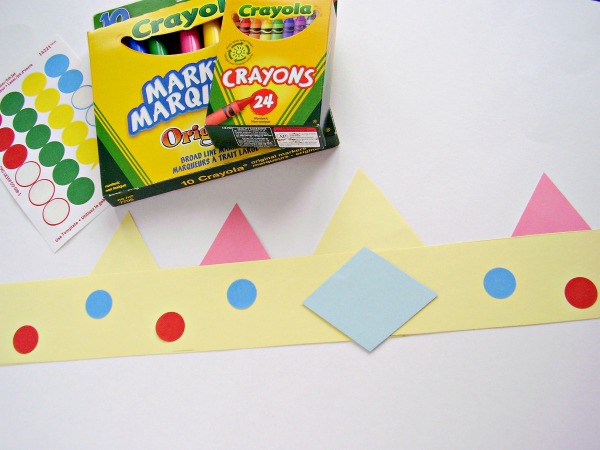 Movement / Play
Freeze Dance!:
The Freeze Dance is one of our favorite songs to play along to. Take turns being a leader; when the song says "freeze", everyone else can copy the pose the leader is making! Click the link below to listen to dance along to the Freeze Dance!
Freeze Dance – Freeze Song – Freeze Dance for Kids – Music for Kids – The Kiboomers on Vimeo